The Ochiba shigure,which literally means fallen leaves over autumn shower is one of the most beloved koi under the Kawarimono classification .It has a blue grey background with yellow to brown markings which can interlace with ginrin scalation to give an additional reflective ambience.
This is how a Ginrin Ochiba Shigure looks like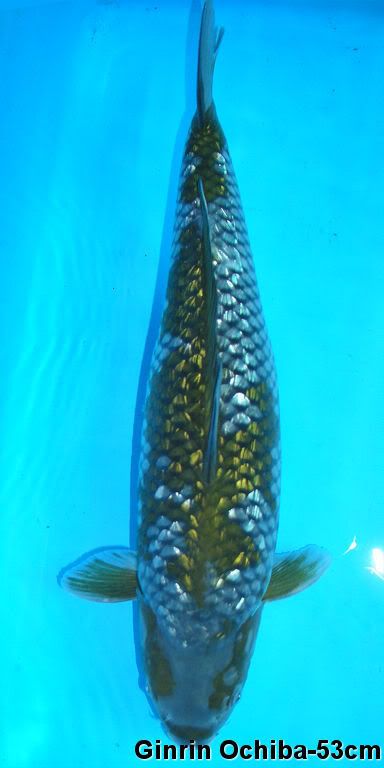 Now imagine if you can find a ryukin with an Ochiba's marking and reflective scalation…..
This is what I found
Any comment?