Budo means grapes in Japanese. It is a very rare variant of a Koromo(a variety of koi which literally means robed). The effect on the Hi(red) is that one gets clusters of blue and black which create a distinct purplish grape like hue.
This is a classique budo koromo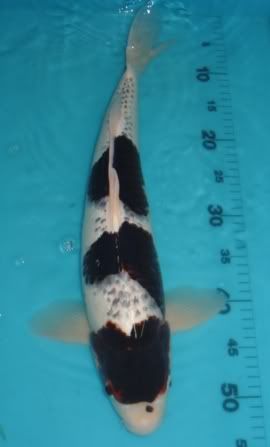 Now imagine a Budo on a ranchu...........what would you get???
Here is one of the rare find of the day.Hardly crossing one inch,this fish has a major tear on the left of its tail but because of its unique coloration,I was too tempted to purchase despite the obvious tear
This is the head on view
This is a topview
An excellent side profile
This is going to Aquarama
In the year 2009
if it is still alive