A sycee was a type of silver or gold ingot currency used in China until the 20th century.
In North China, the word yuanbao (元寶) was also used for similar ingots that are traditionally boat-shaped as seen below.
Today, imitation gold sycees are used a symbol of prosperity by Chinese and are frequently displayed at Chinese New Year and other chineses festivals.
This is a shape of a typical sycee
Now today I share with you my yuanbao
An almost white ranchu with a topview pattern of a gold ingot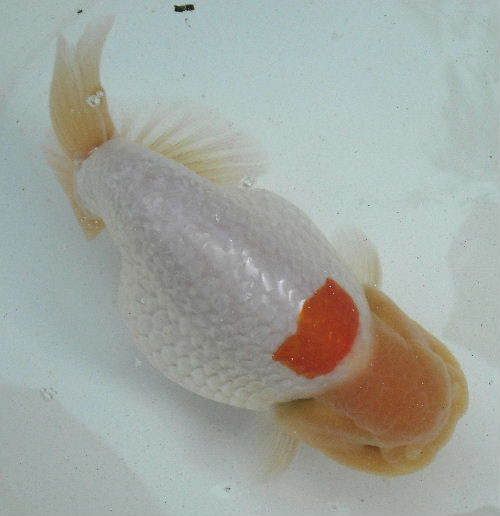 The body and head suggest a female initially but with tubercles start forming over its first pectoral ray ,a change of gender is on the pipeline.
May prosperity bestow upon all.................