First A Refreshing Poem
This now ugly goldfishling
is as ugly as can be;
Sold to me as an apache
But no apache I can see.

His wen is small and hardly noticeable
His length is long and hardly likeable
And his tail is way too big.
His tummy hardly that of a pig.


The other buyers taunted him
and teased him 'til it cried.
They called him names that made him want
to run away and hide.

Until the day he knew
that he could simply take no more
So off he goes to goldrush make -over
to find out whatís in store

I do not know if you can progress
As an apache or if you will regress
I will give you good water and couple of good feed
I will give you my utmost care and an excellent space to sleep

But I canít promise you that you will transform
In months to come that your colors will be uniform
That I can tell to all my patients
If you can have a little bit of patience.

Goldrush is no god
Neither is he a following dog
But surely a through and through doc
Thatís able to make his fish talkÖÖ.



.
I took up this challenge to rear this fish in anticipation of it turning into an Apache(red and black) in the months to come.Well to tell the truth I'm threading on untested waters.Neither the breeder nor the seller can attest to its credibility of its apache bloodline.Wish me luck as I will progressively feature this specimen in the months to come and share its development.
This first photo shows its remarkable thick back from the top that generally indicate its good potential for further growth
This is its sideview showing good uninterrupted curve of its back.Totally lacking in bulk,headgrowth and of course colors far from acceptable at the present moment.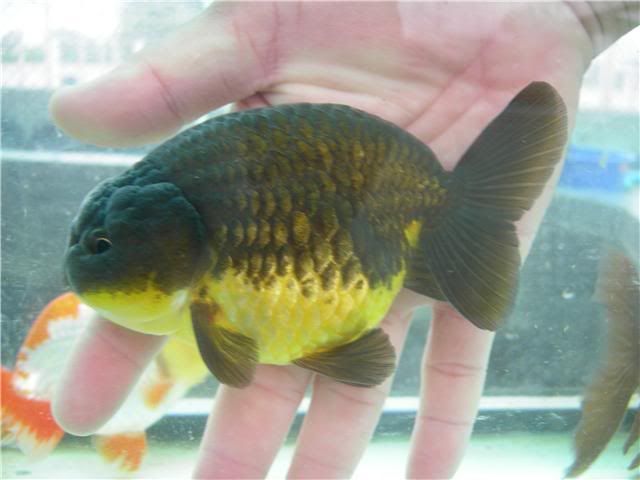 Now a Utube recording of this fish.Not too surprise,it still did not garner any rating after my recent uploading
......Must be not to many liking