Imagine that one day, while you are exploring your family's attic, you find an old diary.which appears to be over 100 years old! Well not quite a century old but I found an old article and my very first publication about goldfish keeping featured in Goldfish Society magazine back in 1986 March Issue.
In reading it, I realize how old I have been in this goldfish hobby and the passion of writing is suddenly rekindled in our present age through cyber connection. Back then my articles dwelt on the principle of goldfish keeping, no ten commandments nor any fish medicine discussion.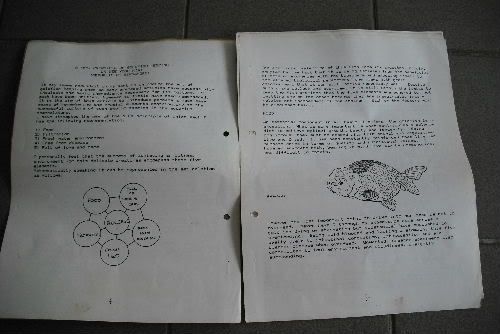 It took a few weeks to complete in writing and another couple of months before being accepted for publication.Back then there were very few western literature and awareness on goldfish keeping and perhaps I was the only eastern guy trying my luck to impress the western audience through my maiden writing.
Beaming with pride,I flipped through the pages and noticed some of my hand- drawn line drawings of my goldfishes to complement my literature were very well drawn(I must say)at that time.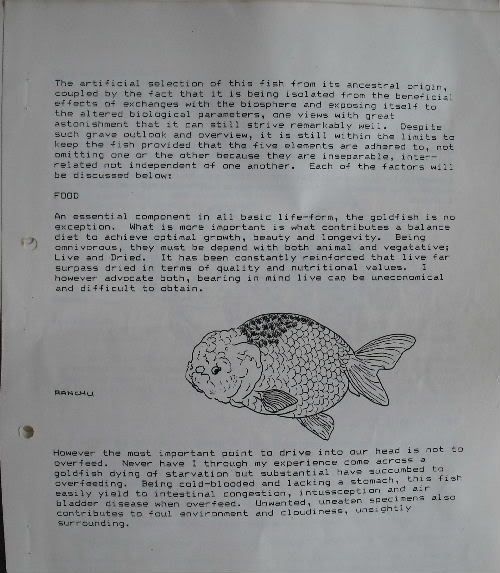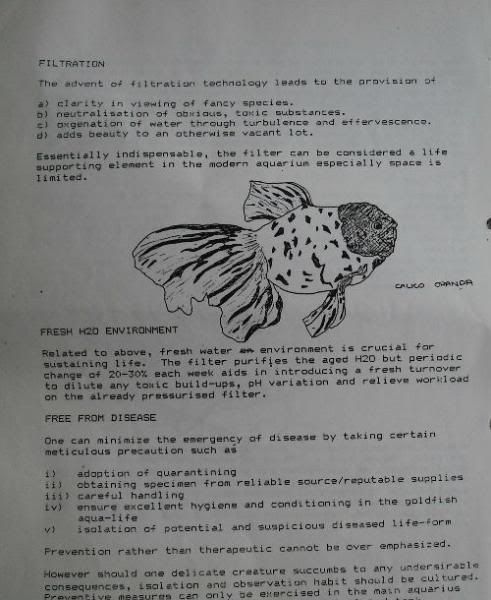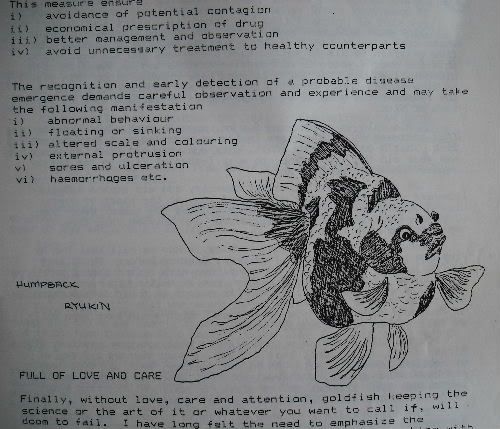 Lying next to this article was a well preserved membership card, still very much intact, crisp and laminated.
Time has passed and this discovery certainly reveals how Jurassic I have been in this industry and yet the fire of keeping and learning from goldfishes is yet to be extinguished.Today,some twenty odd years later,old doc is still no god but a humble messenger to spread the good of true goldfish keeping.
There is however, an ancient wise Chinese saying that perturbs me
He who knows doesn't say
He who says, doesn't know
If I live by the above saying, goldrush may just be an empty vessel making the most noise here!!!
So don't listen to me too much…..