In Koi,there is a class called
kawarimono
that encompasses all varieties that simply does not conform to any of the recognised metallic groups.In goldfish,we do find some ocassional odd balls that may entice some collectors(like myself) to own and add to our standard collection
Some rare unique and one of a kind goldfish that do not fit into the usual colored groups and whose parentage remain unknown - are featured here. You either hate it or simply love it!Apart from the deviation of colors,patterns and scalation,the usual standard conformation still apply to such oddities.
This one has a blue netted scalation,not quite the Asagi traits but nevertheless an eye catcher.The body conformation is good but I wish the tail is more opened and headgrowth more pronounced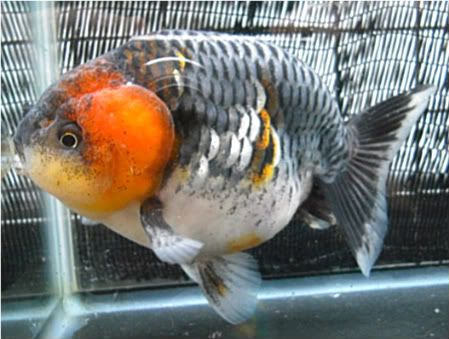 Here's a video of this fish
To be continued................